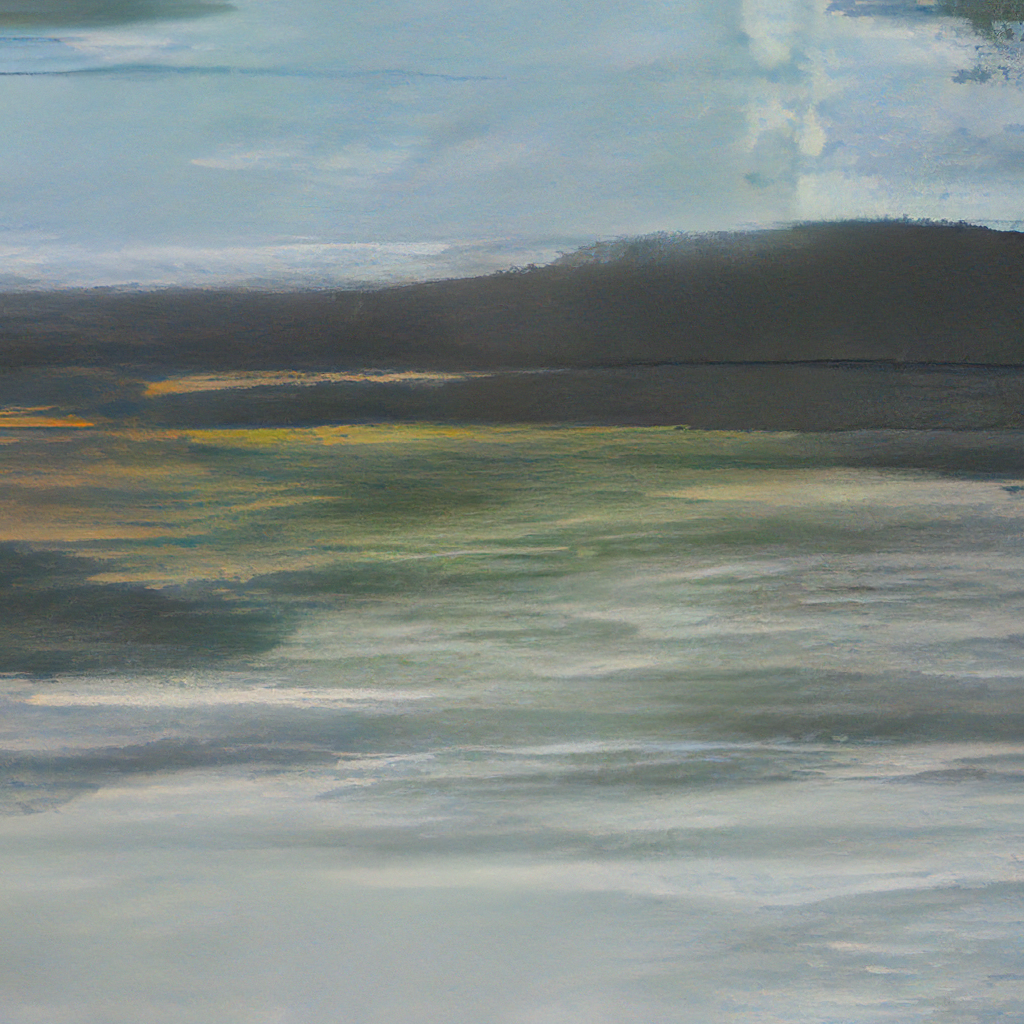 As an artist, you are always looking to improve your technique and push the boundaries of your work.
As a younger artist, I pushed for bigger canvases until I was painting on sometimes 2m to 3m+ canvases where you need a ladder to finish the work! I pushed for more imposing works, thicker layers, more depth. The mixed medium was always a key for me, introducing texture and dimension and using elements like charcoal with the acrylic or back in the day when my main medium was oil, I would lay it on so thick it took a year to dry!
Now, when I look back at these earlier pieces, I feel nostalgic for those days of discovery and exploration, days where I was trying to perfect a style that was my own. I look at some of these generated pieces and I see the early works of "pooled oil" and how it appears like glass but in reality, it's linseed oil or some other medium I had applied at the time that dried with a strange effect. These generated pieces do reflect the style of the works created over the years.
The above piece epitomises the style I was trying to achieve after all those years of abstracted landscapes. Whilst most of my sales have been large scale canvases from the "Fabric of Reality" with a focus on the series of paintings known as "He Cuts the Vein to Release the Soul", some of my fondest memories were painting more post-impressionistic pieces which I have very few left since most were sold (probably for a steal as I tried to make more space to paint new pieces).
This would be my personal choice from the set release so far – I think these pieces are what I always wanted to paint, and I did for many years but in recent years I just ended up going another way!
Naturally, anyone who grabs this piece can have a physical copy made by contacting the Phloxx team – We keep super-high-resolution versions of all images which can be put on large canvases or paper and framed as required.